I have a lot to talk about in this post as it's been a long time since I've shared, I know.
For one, I'm fully moved into my new apartment, and more days at work aside, with classes wrapping up for the third week of December, I have decidedly more time to focus on my goals:
Getting The Two Swords to the editor by the end of December,
Receiving, and reviewing some fantasy submissions to my dear friend's new publishing company, Burning Willow Press, to which I am the fantasy acquisitions editor. (Call it a fun hobby if you will.) Please send some my way!
And lastly, writing to this blog more, sharing more of my writing exploits, and where possible the personal.
I know January is fast upon us, and thus will begin my year-long single-minded train on the advertisement of my first book, due out February 2016, by Permuted Press.
I've created a Spotify Playlist for The Dark World
and The Immortal's Guide at the behest of my lovely boyfriend, and I'm quite pleased with the result, although I, myself, don't really base the music I listen to off what I'm writing at the time. I've stated before in this blog, I believe, that while the music is on, I'm lost in the story, and the music is merely background noise anyhow. I leave music on while doing homework, writing my books, playing the Sims 4,
or
Dragon Age: Inquisition
Both games take up a good chunk of my time, well they did. I have been writing into the wee hours of the night, some great stuff as well, and I can't wait to have you guys read it.
Also, you guys can add me on Instagram to see what I'm up to as I'll more than likely post pictures and such about my life and the books. You can also access my instagram by looking over to the left of this post - my feed is right there. 🙂
Another thing, I'm attempting to be more active on Twitter, and would be more than welcome in talking to a few of you, be it readers or other authors. If you're so inclined you can follow me here.
With all of this, working, and transferring to a new school for January, I'm quite the busy bee...or...vampire-enthusiast, if you will. Ah well, nothing like work, and the comfort of home, and loved ones to see it all through.
I hope you are all happy, and doing what you love.
Do keep your bite,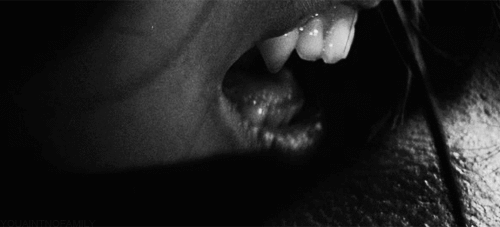 and visit me at SCParris.com for all my little personal quips and tidbits that aren't really writing related.
And do follow The Dark World Series's Tumblr Page. I believe it captures the theme of the whole series quite well.
TTFN, you vampire-loving, blood-sucking, night-walking sons of you know what!