Today was a tough-ish day for me, what with the immense allergies, and the annoying eczema I've been graced with very recently. I went back to sleep when the boyfriend went to work, and stayed that way for 2 minutes, hating how I felt while 'awake.'
After a while of this, I decided to wake up and focus on things I needed to do. Applied for more jobs, and checked my Twitter. And got a nice surprise. I recently hit 400 followers. (Cue the trumpets.)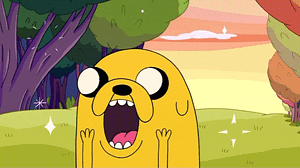 I know it's not a lot (yet), but it's a wonderful step in that direction. Anyway, I plugged A Night of Frivolity, you know that little horror, historical fiction, short story I wrote a year ago, published by Before Sunrise Press? And while looking for images of the book's cover (this is a new laptop), I found a cute little website where I guess people can put their wishlists, and I found a Night of Frivolity on their wishlist along with a bunch of other cutesy vampire-esque things the person desires.
There's something quite validating about someone wanting your work, whether that be verbally for visually. If anything it helped me feel a bit better about myself and the work I do.
(If you haven't noticed, I've been a bit miserable and fighting to remain happy.)
I guess the things I'm re-learning (sigh, ain't that always the way), is to remain focused on what I've done and what I plan to do and not get so hung up on the things that aren't exactly happening yet. I will get there, like I did everything else, in time.
Keep your bite,